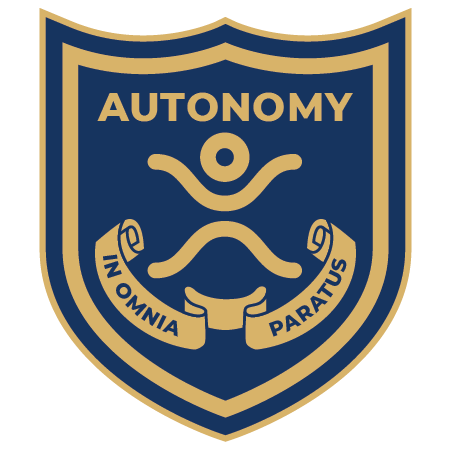 DISCOVER. UNDERSTAND. EXCEL.
Everything you need to learn for lifelong success in just 12 weeks
This Course Is For You If You Want To: 
Speak knowledgeably and comfortably with ease

Present your ideas with a winning methodology

Outgrow your current position and improve your career 

Heighten your self-reliance, self-confidence, and self-esteem
Curious about what goes on in Autonomy? Graduates created a weekly podcast to keep students and the world up-to-date on all the exciting projects, guest speakers, and new developments in Autonomy and beyond.
Do It Live
AUTONOMY Podcast 
Our Autonomy Navigator Richard Grove
Richard is passionate about his service and wants to share his knowledge and experience he has learned over the years as an entrepreneur. Autonomy delivers courses without the stress or research involved with educating yourself for an independent lifestyle. Students showcase newly acquired skills and receive instant feedback from fellow students. Be ready to watch your knowledge base and skillsets grow and continue to grow throughout the series of lectures.
Listen To The Students Journey
Experience the Benefits of Immersing Yourself In a Culture of Excellence
Join a vibrant online community

Interact in real-time

Instant feedback and support

Make friends and forge business partnerships.
If it weren't for that education, I wouldn't be writing this. Before having took the course, my...
A Dynamic Learning Experience
Weekly Lectures

Group Q&A

Integration exercises to catalyze your potential

Guest lectures

Mastermind groups

Real-time feedback
AUTONOMY Exclusive Online DOJO
Soak up all the knowledge, skills, strategies, and tactics that traditional schooling never taught you. Multiple layers of learning plus a success assurance team ensures that you will be able to leverage what you learn and ignite your potential in life.
Gain Real World Experience
Freelancing
Learn high-value skills that you can put into action right away to begin exiting the rat race.
Business Development
Get all the tools you need to identify your niche market and launch a successful business.
The Art of Sales
Learn how to listen to solve problems and turn words into money with an irresistible offer.
Want AUTONOMY for your business?
Elevate to a higher awareness by observing where you are, identifying where you want to be, and having the confidence to get you there. 
Autonomy empowers you to fill the gap of knowledge and experience by constructing a bridge of repeatable and reliable success time after time. 
Critical Thinking

Communication

Productivity
Our graduates provide you with insights on what to expect since joining Autonomy.
"I think this is the best class I've ever taken, because not only does it encourage excellence like toastmasters does, but it encourages excellence in every aspect of your life."
"I just want to say you know, the caliber of people that you have here is frankly astounding and I've never seen anything like it and I'm just tickled to be able to communicate with you people."
It's exciting to me how much I've changed for the better and how much I've really been conquering the paralysis by analysis. I'm now someone who can go, "You know what? I can get this done. I'll do it now. Do it live!